Meetings and Events
ELEGANT EVENT SPACES SUITABLE FOR EVERY OCCASION
From the high-ceiling and pillarless Empress Ballroom to the cosy Istana Room featuring natural daylight, Carlton Hotel Singapore offers 13 flexible meeting and event spaces to suit any event or celebration. Rely on the expertise of our dedicated event planners and state-of-the-art facilities for a successful corporate or social event in cosmopolitan Singapore.
Click here to view our packages
For enquiries, please contact our Catering Sales team.
T +65 6311 8425 | E banquet@carltonhotel.sg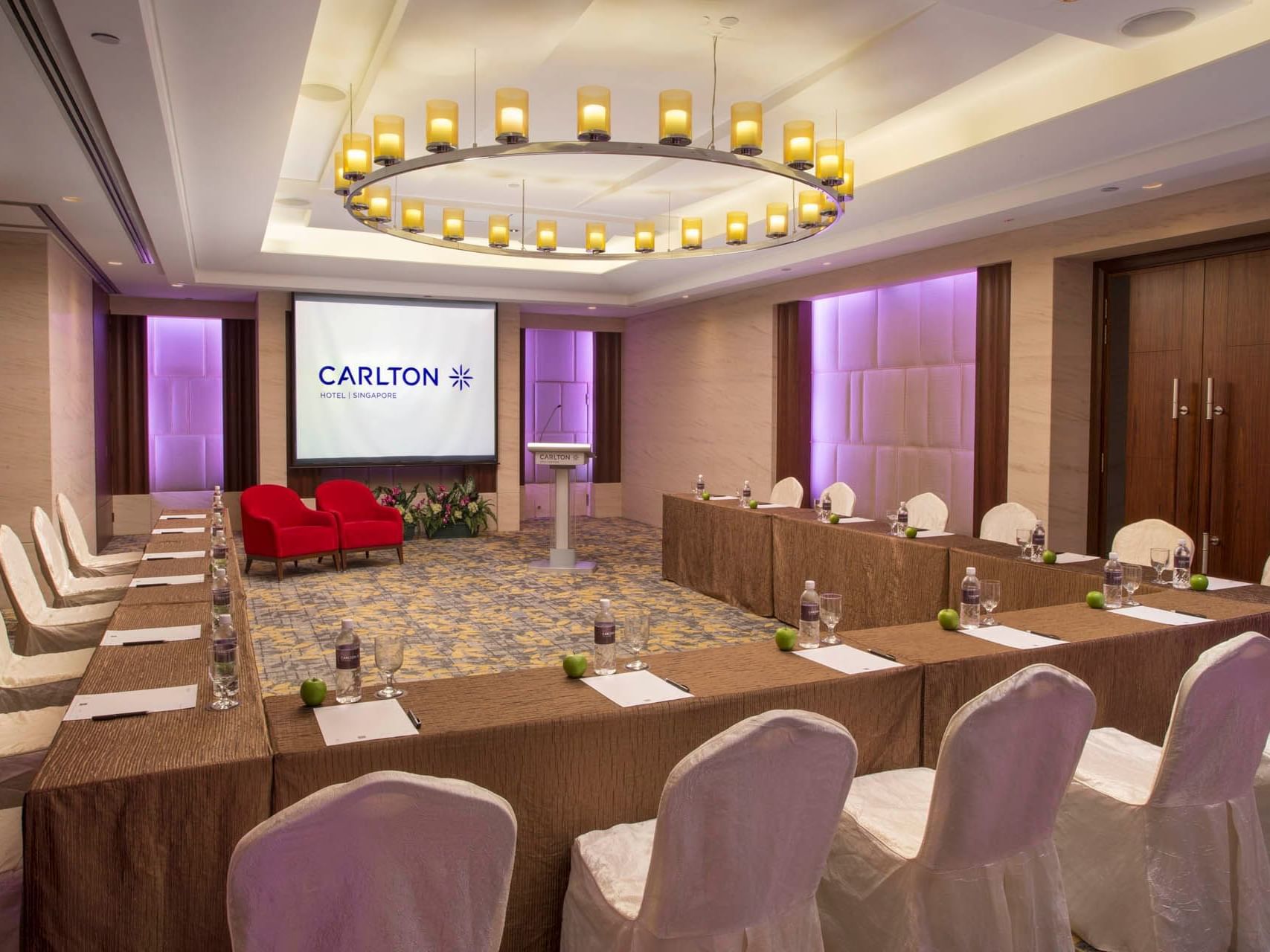 Esplanade
---
Be it a seminar, conducted theatre-style or an intimate wedding buffet banquet, the Esplanade Room can host your events in a variety of room configurations. Located on Level 4 of the Main Tower, this combination of two mid-sized Singapore function rooms features a reception area where natural daylight streams in from windows looking over the busy city, thereby making it a relaxed spot for guests to mingle over pre-wedding cocktails or between sessions at a full-day conference.
Located outside of the Esplanade Ballroom, the Courtyard offers a short respite from your business meeting. View the Virtual Tour of the Courtyard here.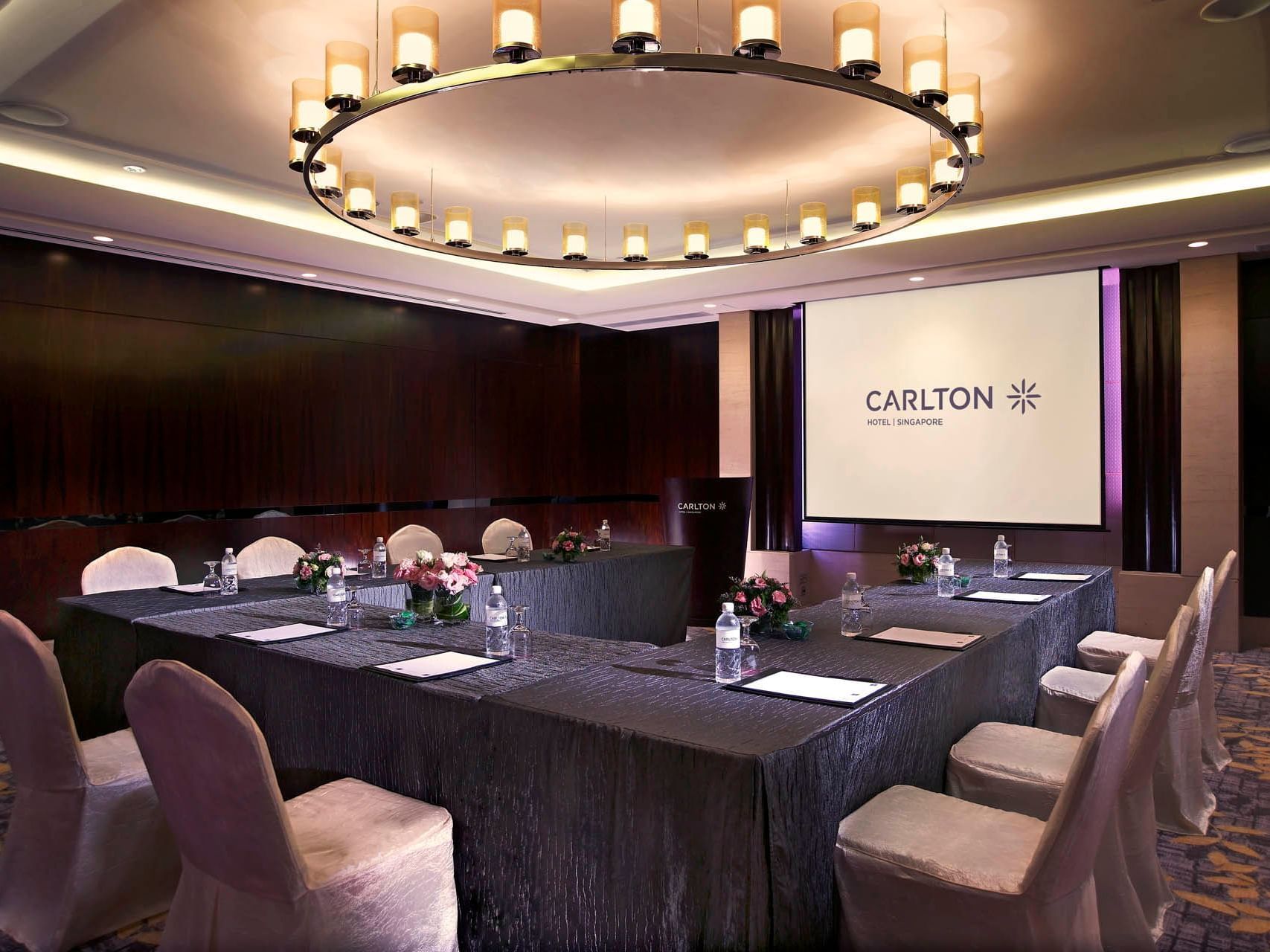 Connaught
---
Connaught Function Room located on Level 2 of the Main Tower is ideal for smaller-scale meetings, seminars, and corporate events. The cosy Singapore event venue exudes a warm ambience and affords total privacy. State-of-the-art amenities and banqueting options are available to meet your needs and ensure your event's success.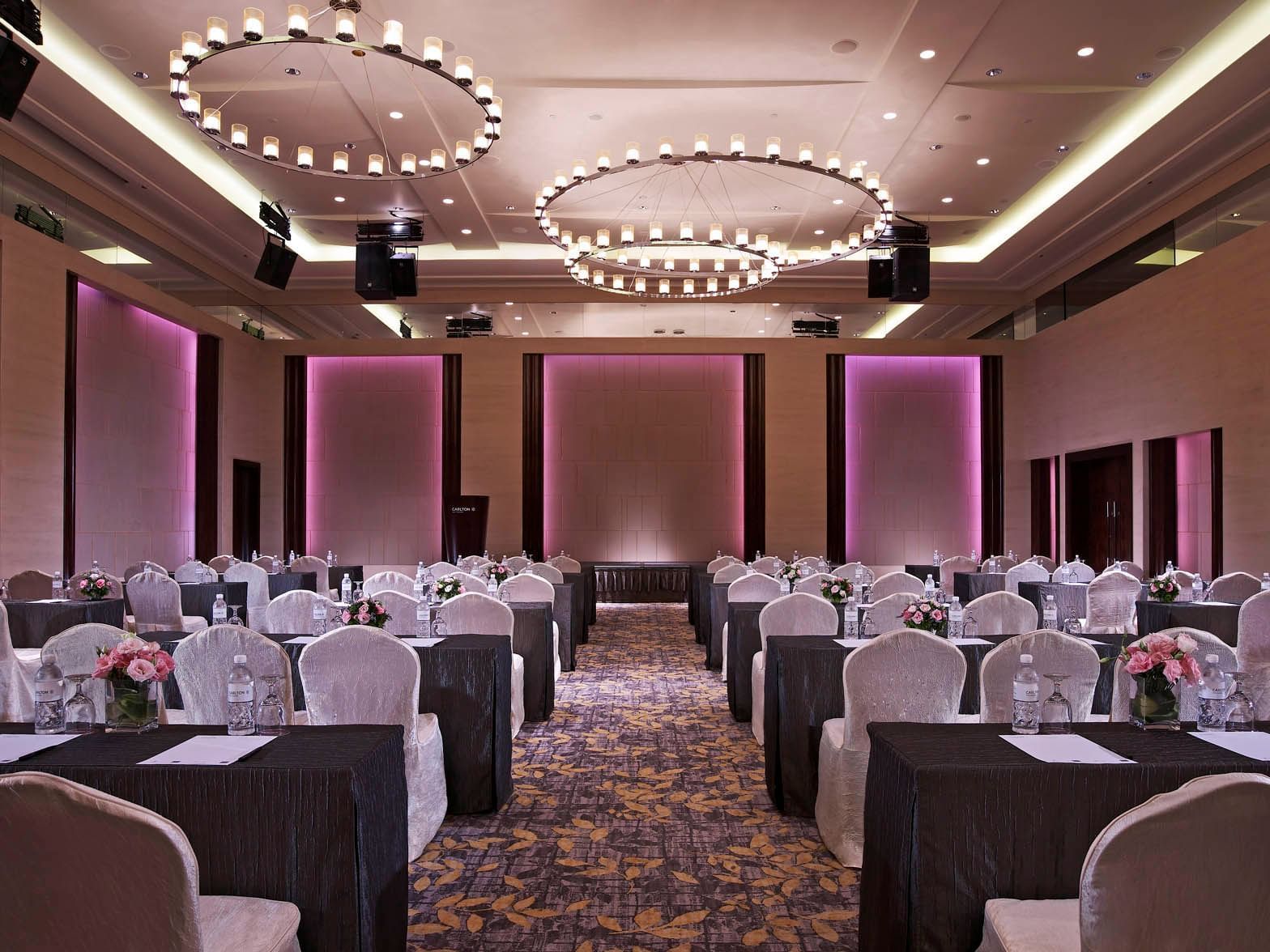 Empress
---
Spanning across Level 2 of the Main Tower to the Premier Wing, the gorgeous Empress Ballroom is a regal venue for meetings, seminars, conferences, corporate events, weddings as well as dinner and dance events. Elements such as elegant floral carpets, thickset upholstered walls, stylish chandelier and a dramatic skylight outside at the reception area are designed to impress. Empress Ballrooms 4 and 5 feature pillar-less high ceilings, and when combined with the refurbished Empress 1, 2 and 3, create an impressive 826sqm space that can be fully customised for functions - the epitome of grand Singapore event venues.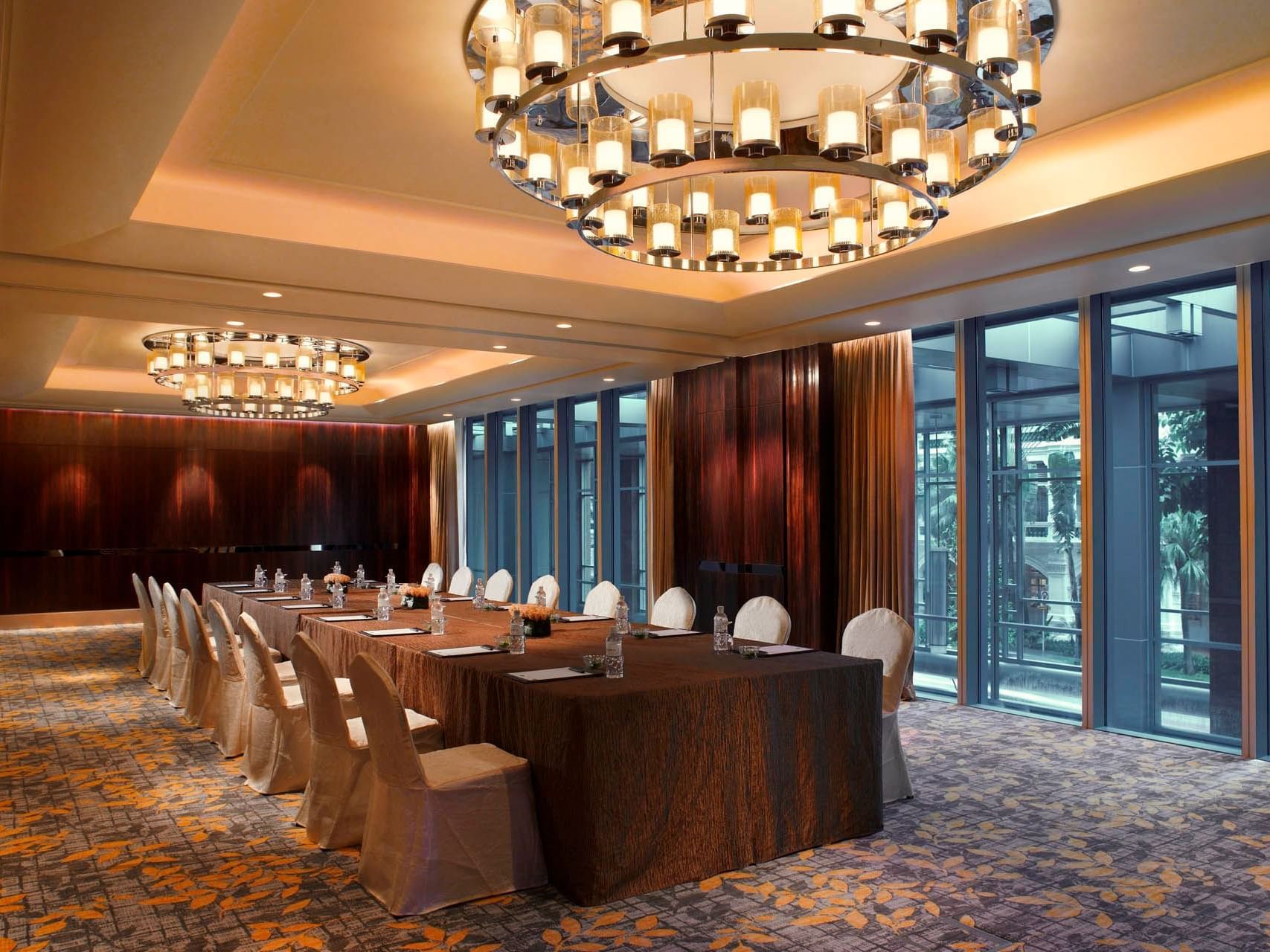 Istana
---
Conduct your event in style in the polished atmosphere of the Istana Room. Tailored-made for small-scale meetings or a sit-down banquet, the classy Istana 2 & 3 on Level 2 of the equally stylish Premier Wing can be split into smaller rooms to meet varying needs. Within the Istana Room, floor-to-ceiling windows let in natural daylight and reveal an uninterrupted cityscape; guests will find ample space to relax just outside, whether by the glass windows overlooking our hotel atrium or on comfortable recliners along the spacious corridor.